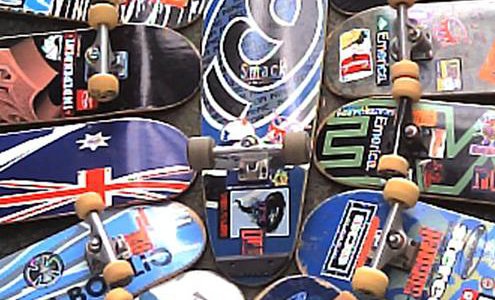 Coming soon! If you have a collection, or just one rare skateboard and want to share it. Email rob@museumofsurf.com.
Get it started guys!!!!
Similar to the surfboard, the skateboard started with humble begginings. The first skateboard I had was a piece of ply with my sisters roller skate wheels stuck on the bottom. With nails not screws!
The evolution was perhaps faster than the surfboard, maybe this was because the larger manufacturers had to be involved in the making of wheels and bearings etc. The surf industry was quite hands on with the making of the skateboard decks and I feel became very protective of this involvement, to there credit, they made the best available at the time.