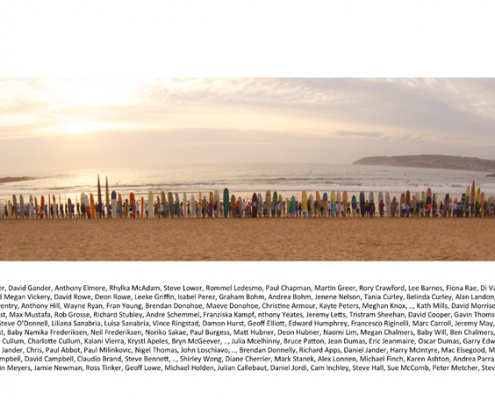 The Duke
The legends of surfing are the people who have made significant contributions to the lifestyle. None more so than the Duke! If on that fateful visit in 1915, he had decided not to show us what was the sport of his ancestry and the Aloha, we may have never have had those trips up the coast sleeping in the van, eating baked beans from a can and not giving a dam!!!!
Courtesy Freshwater SLSC
One of the first exhibitions of surf board riding ever given in Australia took place in 1915 at Freshwater Beach. Duke Kahanamoku was the swimming sprint champion of the world and was touring Australia. He had arranged with a Sydney firm to manufacture a surf board to his own requirements, modelled on the boards used in his native Hawaii. Don McIntyre, who at the time was the Hon. Secretary of the Surf Bathing Association, prevailed on "The Duke" to give his exhibition at Freshwater. When he arrived at the beach with his surfboard in an open carriage, a great crowd of spectators had gathered. Others had tried surf board riding in Australia but none had truly mastered the art. His display in the surf was an eye opener to everyone. "The Duke" was a very charming person and captivated his audience with his skill.